Join us as we Livestream to the world!
Ray White was the first to bring in-room auctions to Australian real estate, and now in today's global property market, Ray White is first again to bring live auctions online to the real estate world. Ray White Toowoomba and Ray White Rural Toowoomba are proud to be the first in the area to offer this exciting new service to our already highly successful in-room auction events!
Livestreaming our auctions to the world – we give people the opportunity to watch it live and bid without physically being there in person. Using Facebook Live and You Tube Livestream we now connect our auction properties to a much broader audience. So come, connect and join us.
Click either the Facebook or You Tube link below just before 6pm, Tuesday 19th December 2017.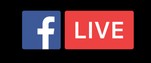 I want to bid – How do I register?
If you'd like to bid on one of our auction properties and can't make it in person to bid on the night – get in touch with your Ray White agent or CLICK HERE to download your Phone Bidders Authority Form.
Return this form by 12pm Tuesday prior to the auction by fax 07 4688 4455 or emailtoowoomba.qld@raywhite.com . This gives our listing agents time to contact you and process you as a Phone Bidder.
On the day of the auction, your Ray White Agent will get in touch to arrange the details of how to place your bid via the phone. To watch the auction live as you bid click the Facebook or Youtube links above.